Joby Carter: Signwriting Expert
With over thirty years' experience of restoring vintage fairground rides and attractions at Carters Steam Fair, Joby Carter is one of the world's leading experts on signwriting, fancy lettering and fairground art. He is also a highly skilled decorative artist in his own right.
Joby has always been passionate about keeping the traditional skills of signwriting alive through his signwriting courses, live videos on social media and the beautiful traditional fairground artwork and lettering on display in his workshops.
He is regarded as a spokesperson on behalf of these heritage decorative skills.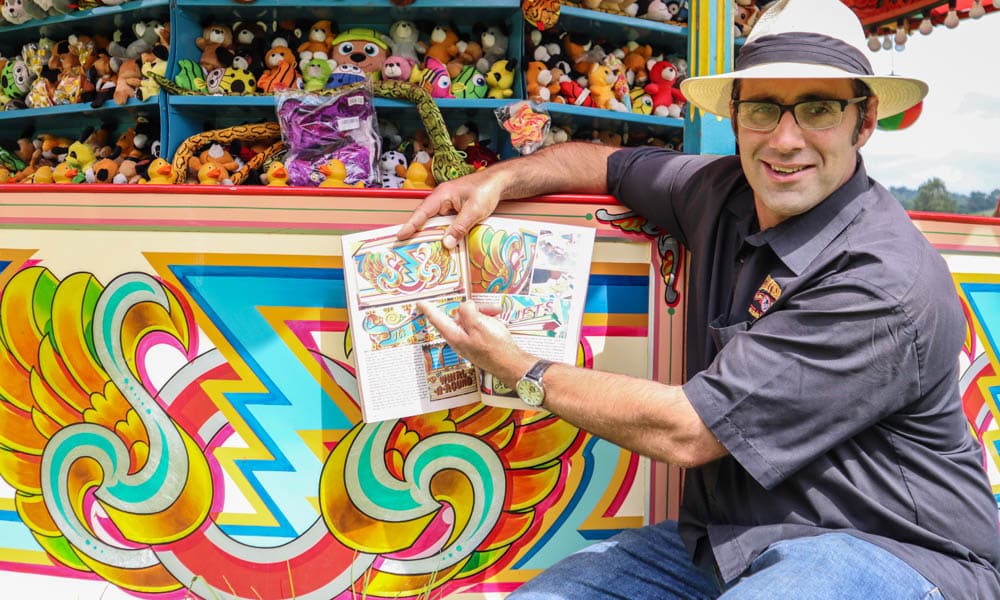 During lockdown 2020, the interest in signwriting exploded so Joby co-published his first signwriting and fairground art book with designer Scarlett Rickard.
Signwriting Tips, Tricks and Inspiration has since sold 10,000 copies via the Carters Steam Fair website to readers based in over 50 countries around the world.
To date over 3,000 people have joined one of Joby's virtual or workshop courses.
In Novmber 2023, Joby self published his second book All the Fonts of the Fair which features 26 beautiful fairground inspired alphabets which were all designed and painted using traditional signwriting techniques.
Joby is confident on camera and radio and is always happy to discuss signwriting and fairground art and the importance of traditional skills in our digital age.
He often broadcasts live from the restoration workshops to showcase the ongoing restoration projects and educate people about the heritage skills involved.
He has been interviewed on BBC Radio Berkshire, Radio 4 and many other radio stations.
He has featured on the One Show, ITV Meridian News, BBC South and GMTV once broadcast the national weather from Carters Steam Fair.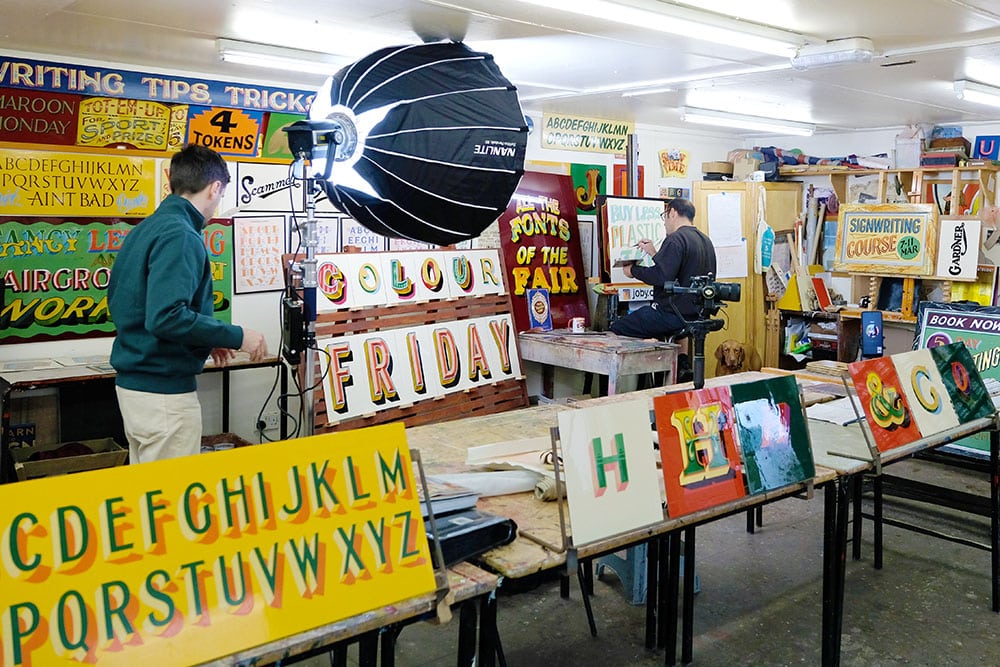 During lockdown, BBC South filmed Joby in his workshop to talk about the success of his virtual signwriting courses.
Filmed by award winning documentary videographer Adrian Harrison.
Joby Carter has been described as a '21st Century Victorian', using traditional skills in a modern age.  This short film was finalist in the 2013 Movie Machine short film festival, and screened worldwide, as well as BBC News On Demand.
Filmed by award winning documentary videographer Adrian Harrison.
A video about a meet up of signwriters held at Carters Steam Fair Yard and restoration workshops. The 'Letterheads' get togther to share skills and inspiration with each other to help keep signwriting skills alive.
Dominic Chinea from the The Repair Shop came to learn how to signwrite with Joby in 2014. Dominic recently invited Joby to his workshop to help him paint one of his beautiful ranalah English wheeling machine, watch the video to see Joby and Dom at work.

If you would like to interview Joby about signwriting, fairground art or any of his work, please get in touch with our press office: press@jobycarter.com