If you'd like expert tuition first-hand, in a real working restoration environment, then the workshop signwriting courses are ideal for you.
Courses are held at Joby Carter's restoration workshops in White Waltham near Maidenhead Berkshire throughout the year. Surrounded by real life examples of traditionally painted signs and lettering styles and with an archive of fairground art heritage on hand, you'll get to learn essential skills and techniques from leading signwriter Joby Carter.
During the workshop you will also be able to see different restoration projects happening around you, in addition to a wide range of real life signwriting examples from a mix of genres and styles.
There are a range of courses to choose from running during the week and occasionally at weekends. All materials, lunch and refreshments are provided – you just need to bring some old clothes so you can get painty.
There are just 4-15 spaces available on each workshop course and students travel from around the world to learn so book early to avoid disappointment. For those wishing to stay over, there are a range of hotels in the local area which are detailed in the downloadable course fact sheets on each course page.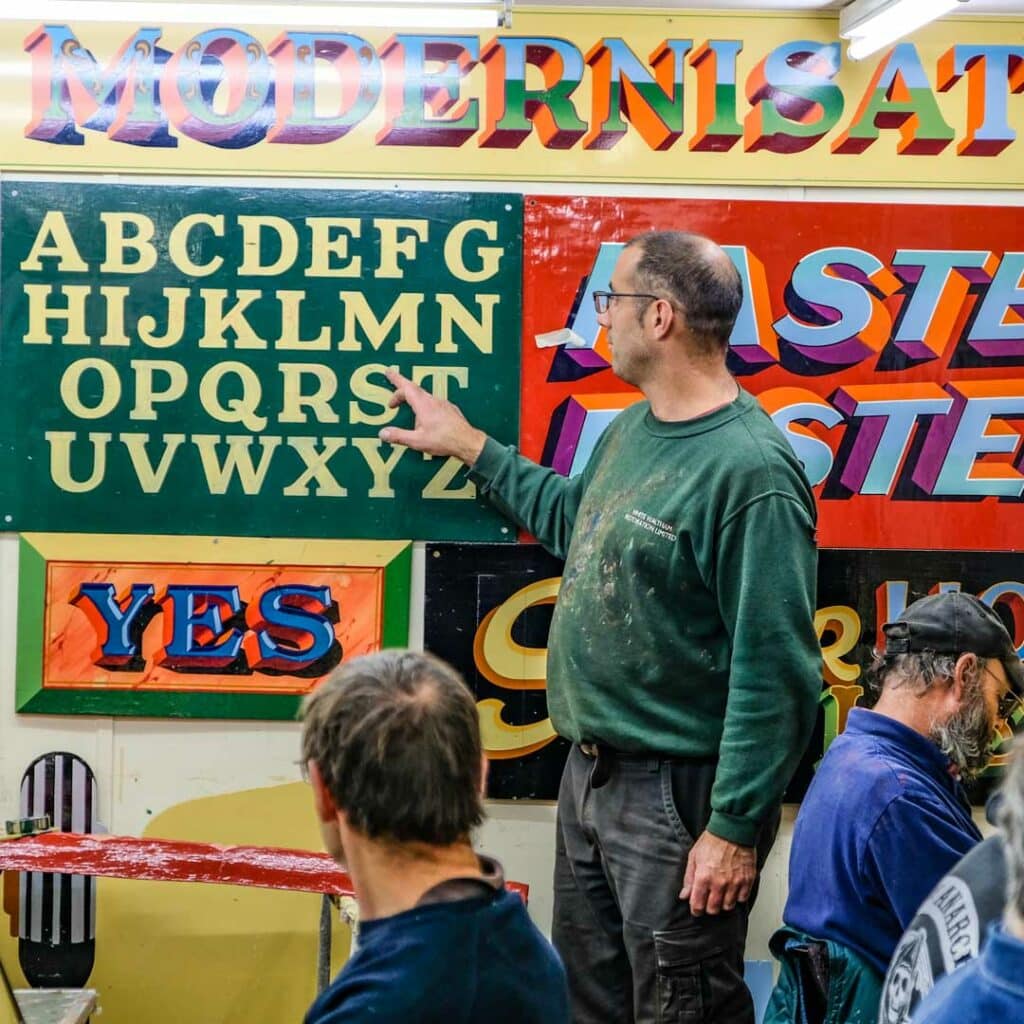 In this 5 day course you'l learn the basics of traditional signwriting, including layout and design, shading, lining and brushwork.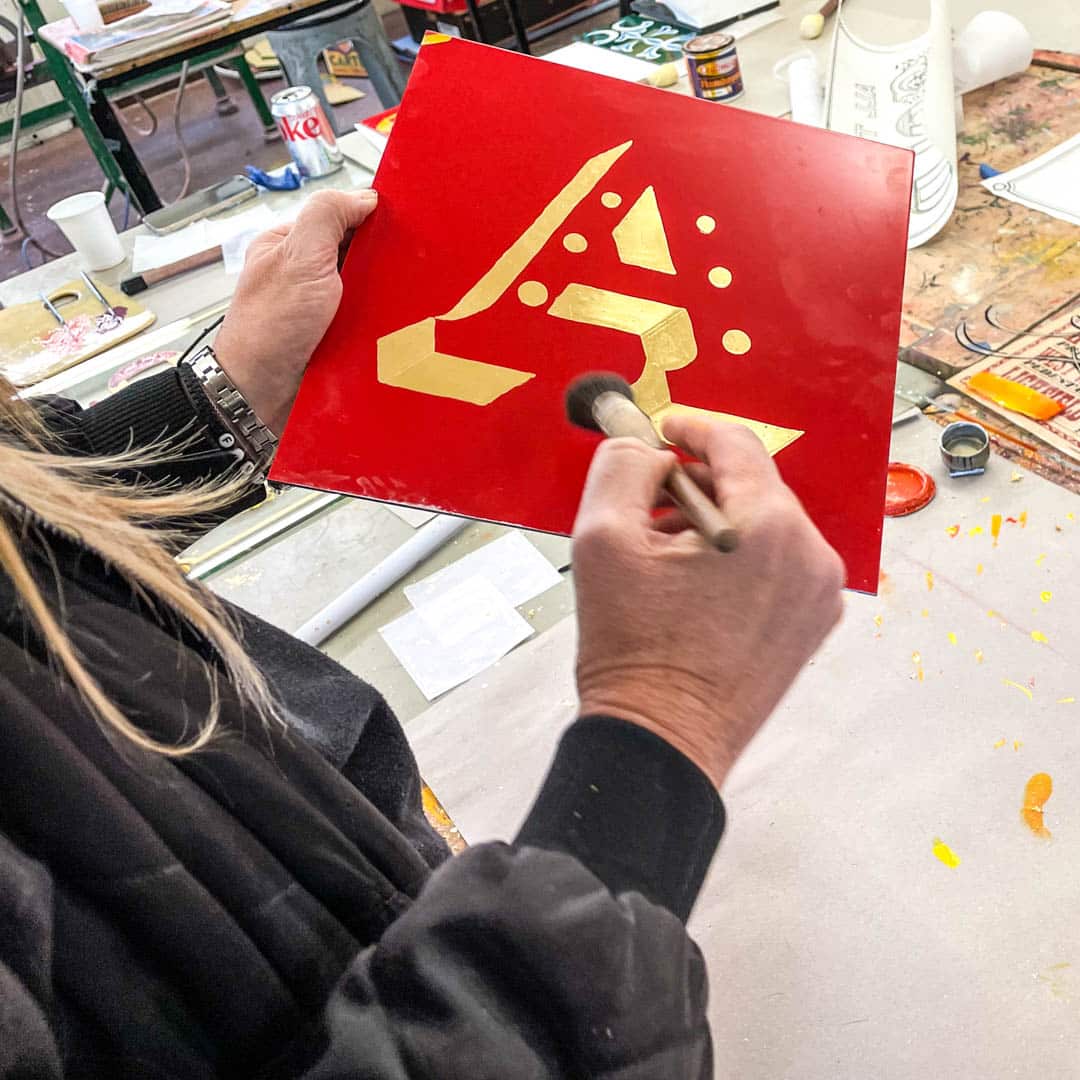 This 4 day course gives an overview of using gold and aluminium leaf on a variety of 2D and 3D projects.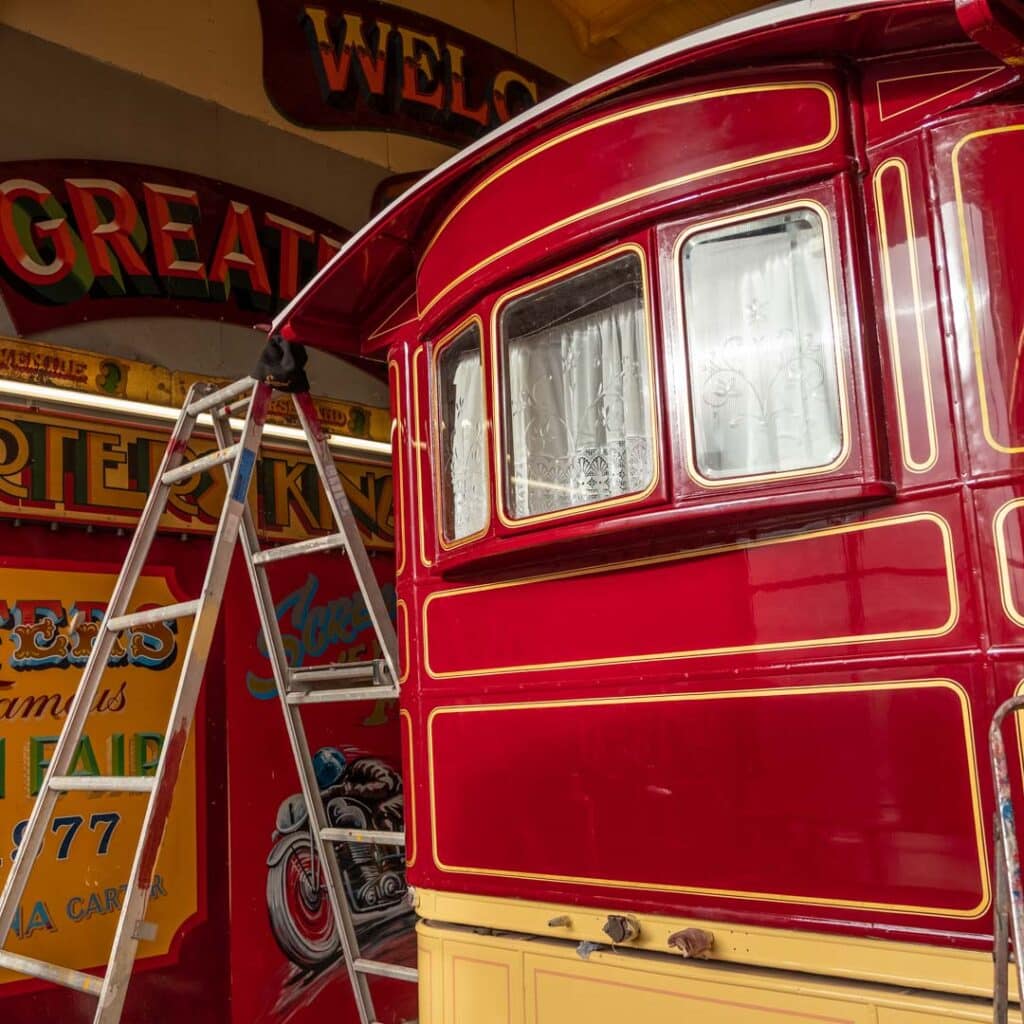 Discover the trade secrets to a professional finish and avoid costly mistakes with your materials and time on this one day workshop.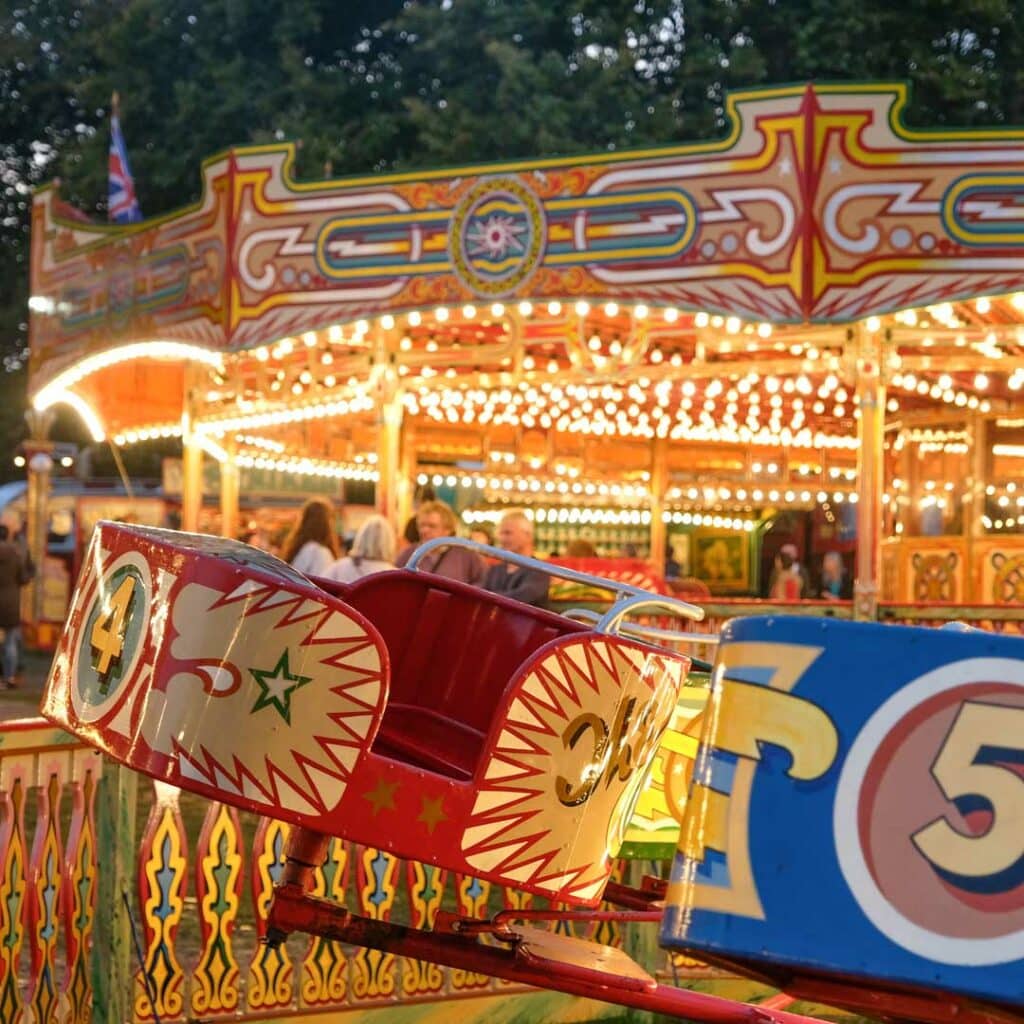 Get a unique overview into the history and evolution of fairground art through the decades and visit Joby Carter's restoration workshops.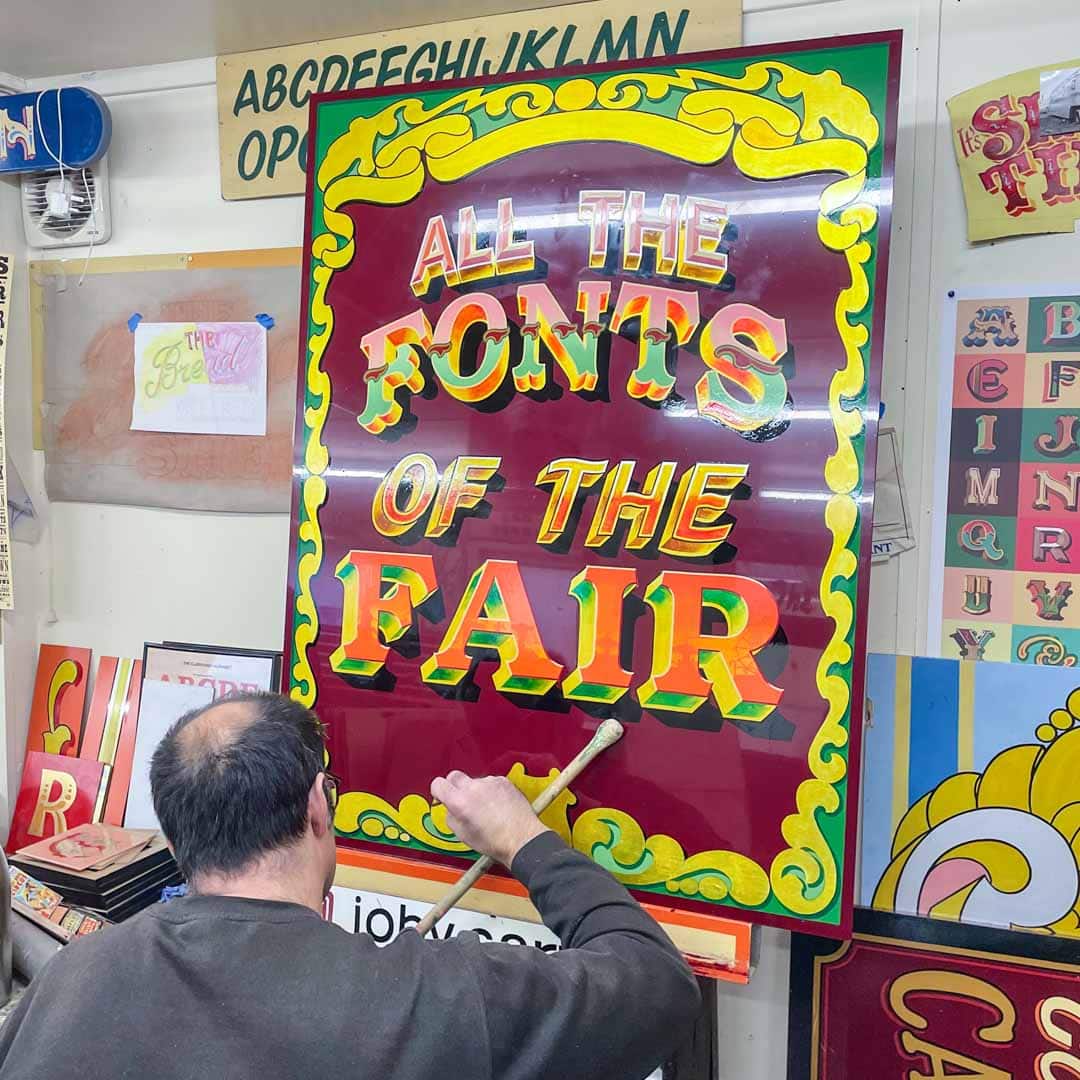 Discover the advanced techniques that will take your signwriting to the next level including block lettering, the 3D effect, bevelled lettering and shadows.
Apply for funding for your course
Signwriting, gilding, fairground art and coach painting are heritage skills and some organisations offer funding to those interested in learning these traditional skills.
We encourage you to research funding opportunities with QEST, Heritage Crafts, Lettering Arts Trust and the Crafts Council.
See a Workshop Course in Action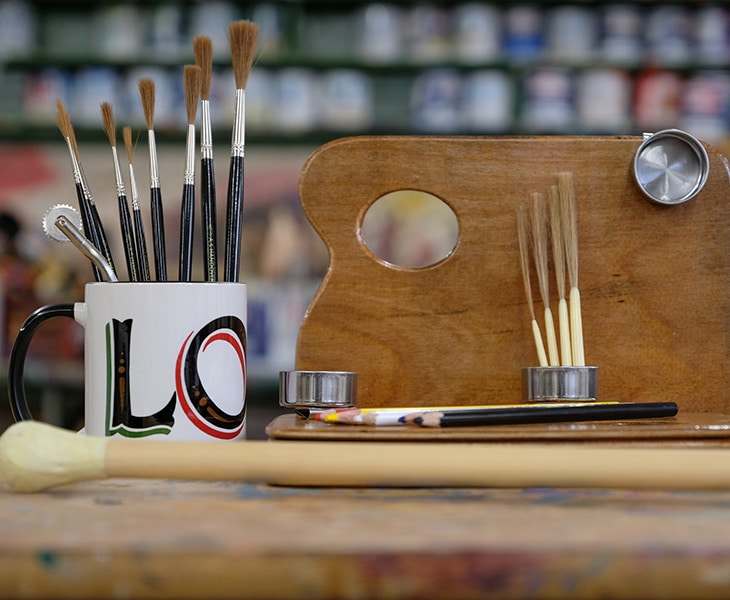 Stock up on professional grade signwriting supplies including paint, palettes, brushes and mahl sticks.
Save 10% off your first order
Save 10% and help us keep traditional decorative skills alive!
Join our newsletter to stay up to date with the latest courses, special offers and product launches.