Hello from me, Joby Carter. I'm a traditional signwriter, decorative artist, restoration specialist and author. I'm also an experienced teacher of heritage decorative art skills including signwriting and the endangered craft of fairground art. As well as hosting signwriting courses, I am also an artist in my own right having had signwriting commissions for the Brit Awards, the English National Opera and Jools Holland, amongst others. I was also involved as a guest curator for Peter Blake's curation in the Museum of Everything.
My background until 2022 was the proprietor of Carters Steam Fair, the world's largest travelling vintage funfair which toured from 1977 to 2022. Our award-winning vintage funfair was famous for its beautifully restored, authentically decorated fairground rides which dated from the 1890s to the 1960s. Although I no longer tour the fair and many of the rides have new owners across the UK, the legacy of the beautiful fairground lettering lives on through my signwriting books and courses.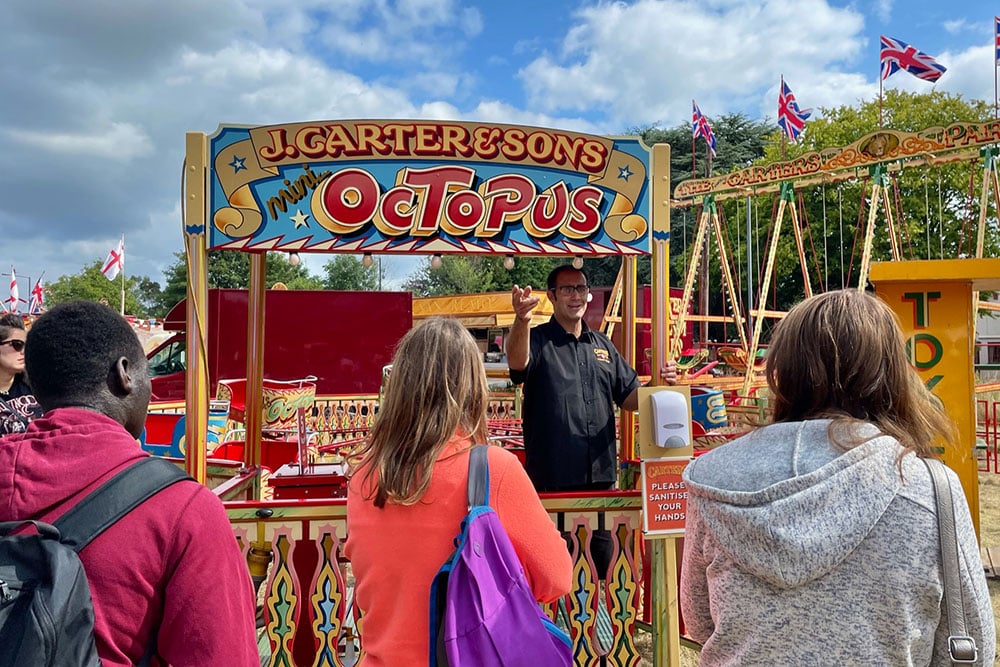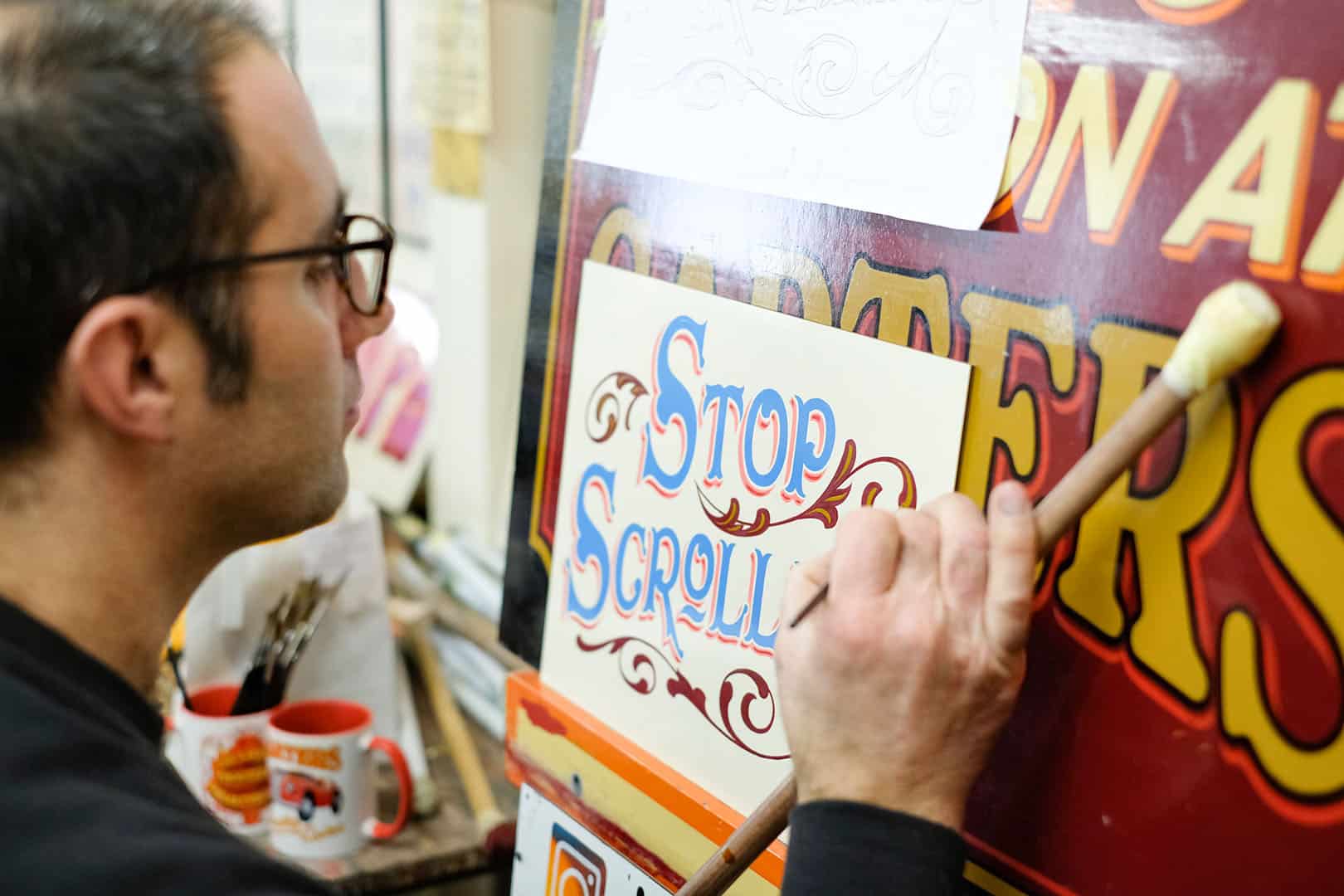 Traditional Skills in a Digital Age
I was just twenty months old when we opened our fair in 1977 and I've been fascinated by the artwork, history and lettering ever since. After leaving school I started an apprenticeship with signpainter Stan Wilkinson to teach me how to paint. Stan was from the proper tradition of signwriting, having been taught as a young man by a master signwriter, who in turn learnt the same way, going back to the 19th century. For me, learning from this linage that directly links to the master painters of the Victorian age was an opportunity not to be missed.
I am proud to have learnt the traditional way in an age when it is unusual to learn a skill through hard work and a long apprenticeship. Even in our digital age I don't take shortcuts when I design, layout or paint my signs which means no computers, no air brushing, no vinyls and no masking tape.
Inspiring a new generation to learn traditional skills
With over 30 years experience in the field, I have become a spokesperson for traditional signwriting and have given talks on signwriting and its place in folk art at universities and art schools, as well as media and press interviews.
I collaborated with the University of Reading and their Graphic Design and Typography Department to inspire a new generation of students to appreciate the art of hand drawn letters and signwriting. Their students came on a tour of my workshop and had a demonstration on the traditional skills of signwriting. I then challenged them to redesign a modern brand in a fairground lettering style which prompted some great discussions.
I hope to see you soon at one of my courses or at an open day at our restoration workshops, but in the meantime, you can follow me on Instagram for my latest updates or join my newsletter.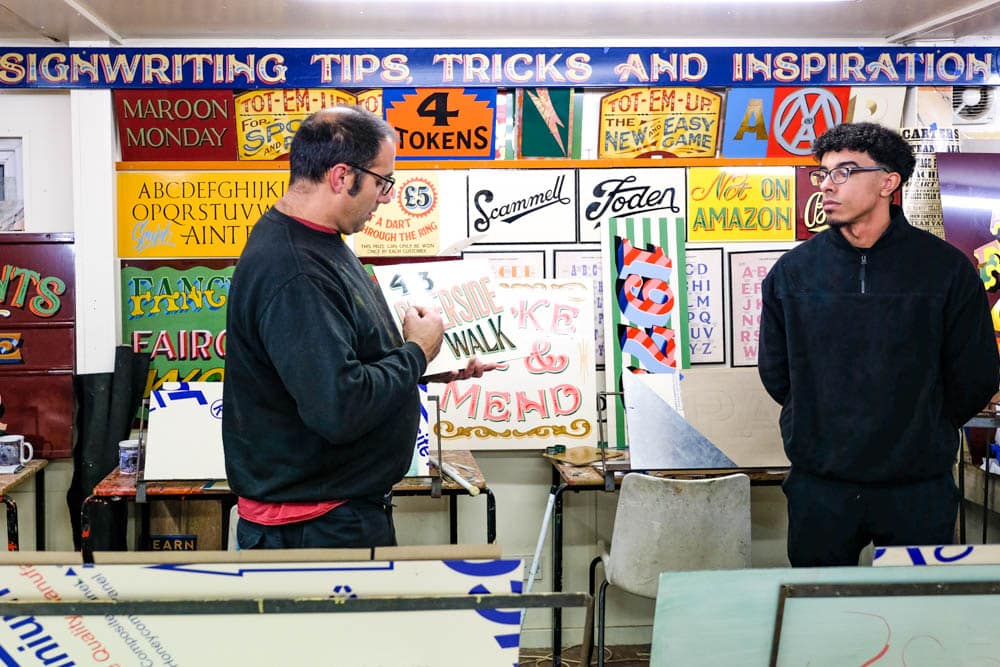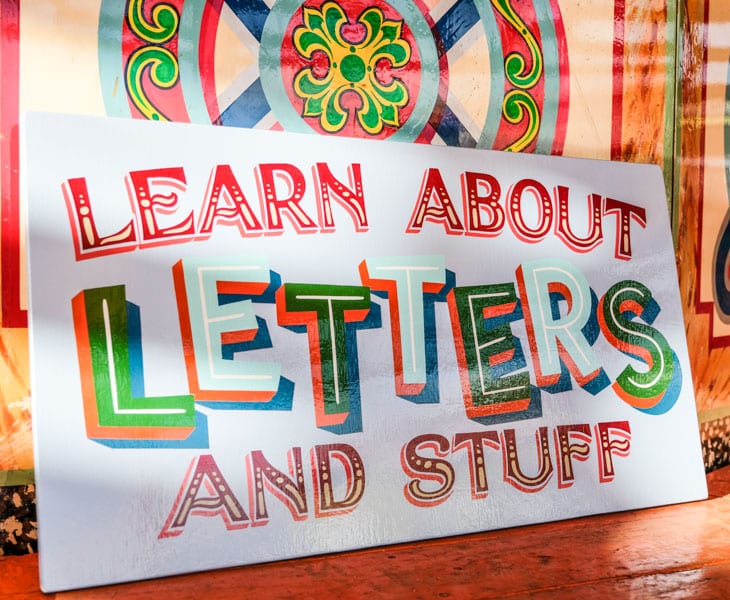 Learn different techniques from basic brushwork to drawing and spacing letters from the comfort of your sofa via Zoom.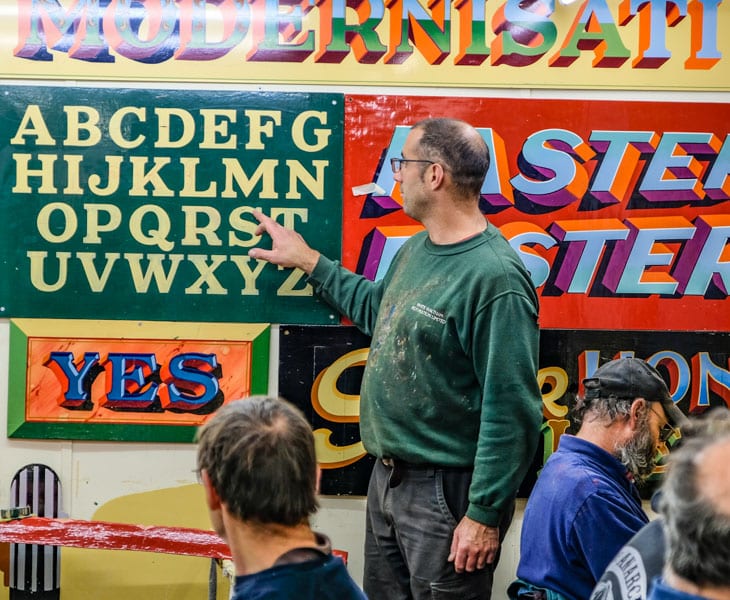 Join Joby in the workshop for a range of weekday and weekend courses on signwriting, fairground art and decorative heritage crafts such as gilding.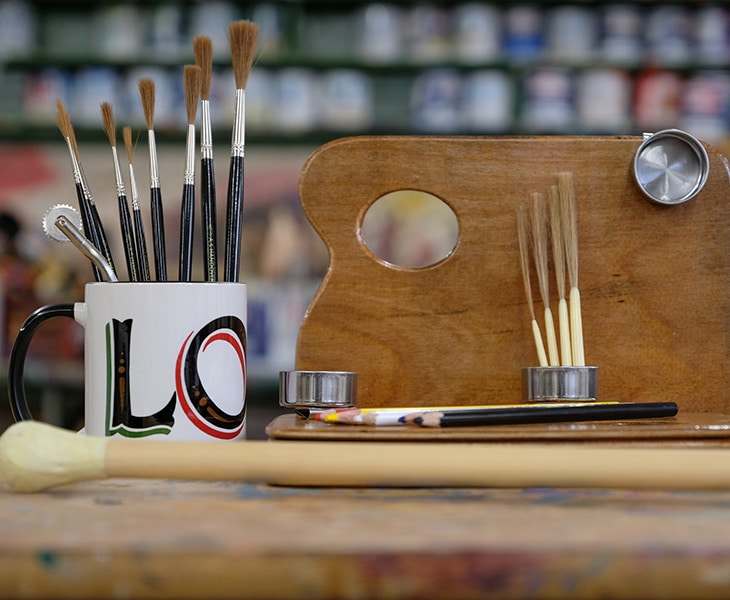 Learn tips and tricks with Joby's essential signwriting book and equip yourself with the right tools to create beautiful hand painted letters.

Joby Carter's vibrant and creative brushwork has featured on an album cover for Jools Holland and at high profile events including the Brit Awards and the English National Opera.
If you're a brand or event and would like to discuss a project with Joby, please get in touch.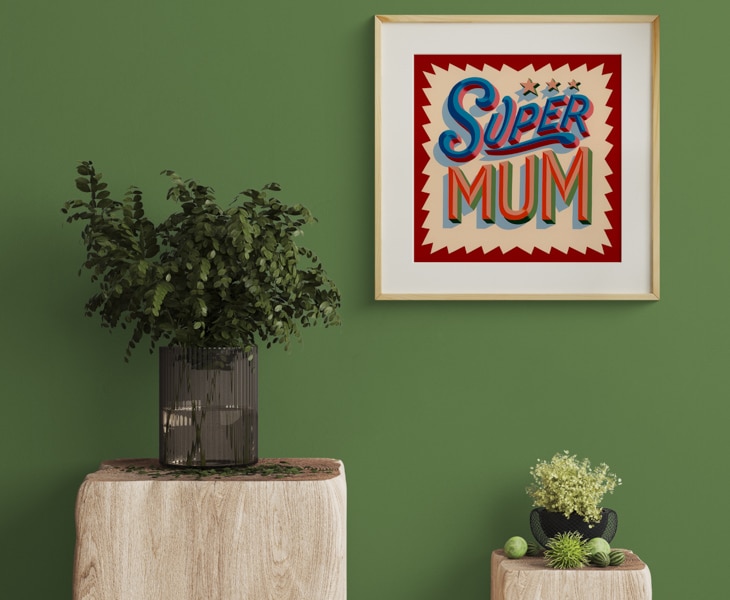 Brighten up your home or office with a high quality giclee print of an original hand painted sign by Joby.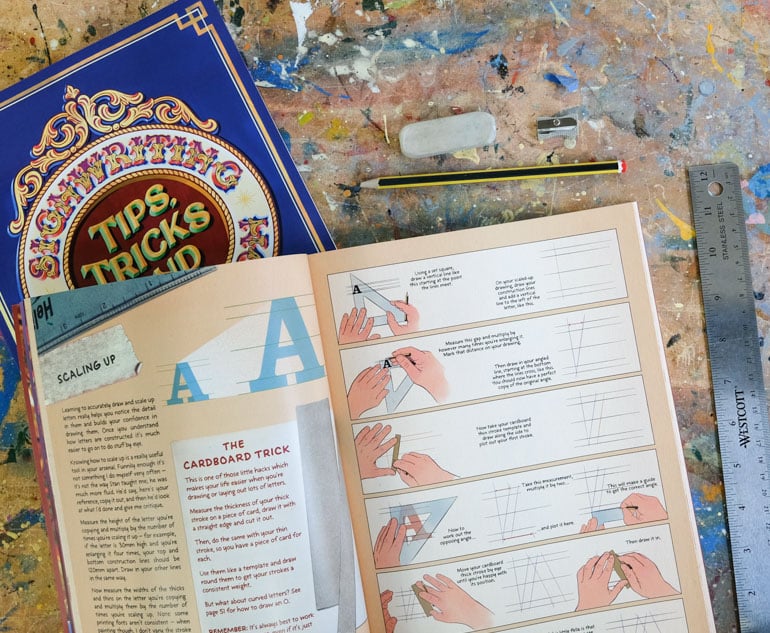 The ultimate guide to hand drawn and hand painted lettering, Joby's book is packed full of inspiration.

Save 10% off your first order
Save 10% and help us keep traditional decorative skills alive!
Join our newsletter to stay up to date with the latest courses, special offers and product launches.