If you'd like to learn and understand more about different signwriting techniques from the comfort of your own home, Joby Carter's virtual signwriting courses are ideal for you.
The courses are a unique chance to see Joby painting while he talks through the different techniques on a live video broadcast.
These courses cover the core elements of signwriting from the basics of letter formation and how to form a letter correctly right through to refining your brush strokes.
Joby teaches the courses in a series of 90 minute sessions via Zoom so you can watch on your phone, tablet or computer.
When you join the broadcast your camera and audio will be switched off, but you will be able to see Joby talking through the lesson and close ups of what he is painting. You can watch live or watch the replay at at time that suits you.
This course is designed for anyone with an interest in hand painted letters whether as a hobby or a future career. You can get started with a pencil, paper and ruler and watch the videos back when you're ready to start painting, or if you feel confident enough you can sketch and paint along with Joby.
Ideal for absolute beginners to encourage anyone that might be too scared to get started with signwriting, or might not know where to go to learn. You can learn in a safe space at home and see if it's something you want to pursue.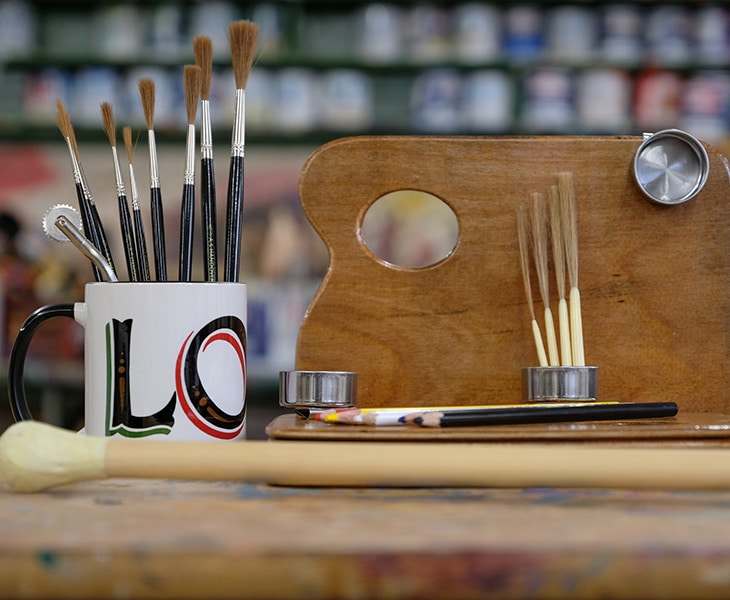 Stock up on professional grade signwriting supplies including palettes, brushes and mahl sticks.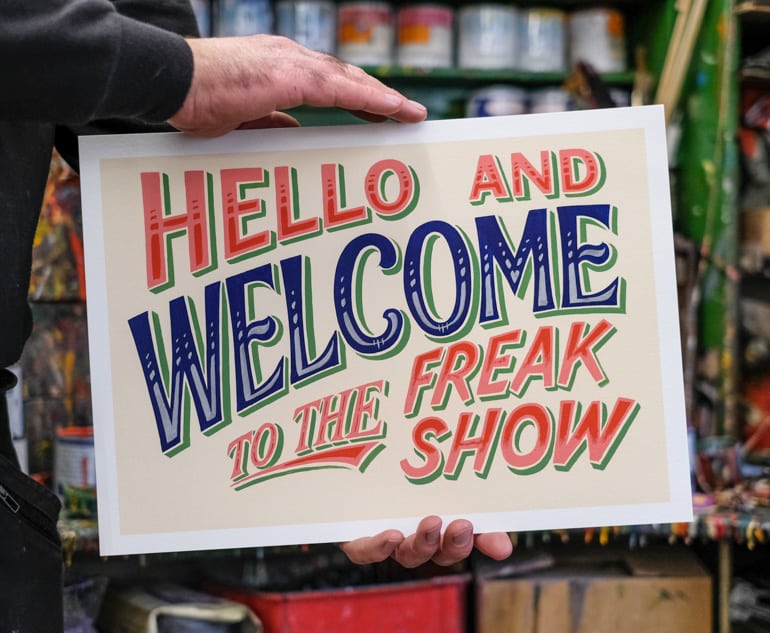 Brighten up your home or office with a high quality giclee print or a hand painted alphabet letter
Save 10% off your first order
Save 10% and help us keep traditional decorative skills alive!
Join our newsletter to stay up to date with the latest courses, special offers and product launches.